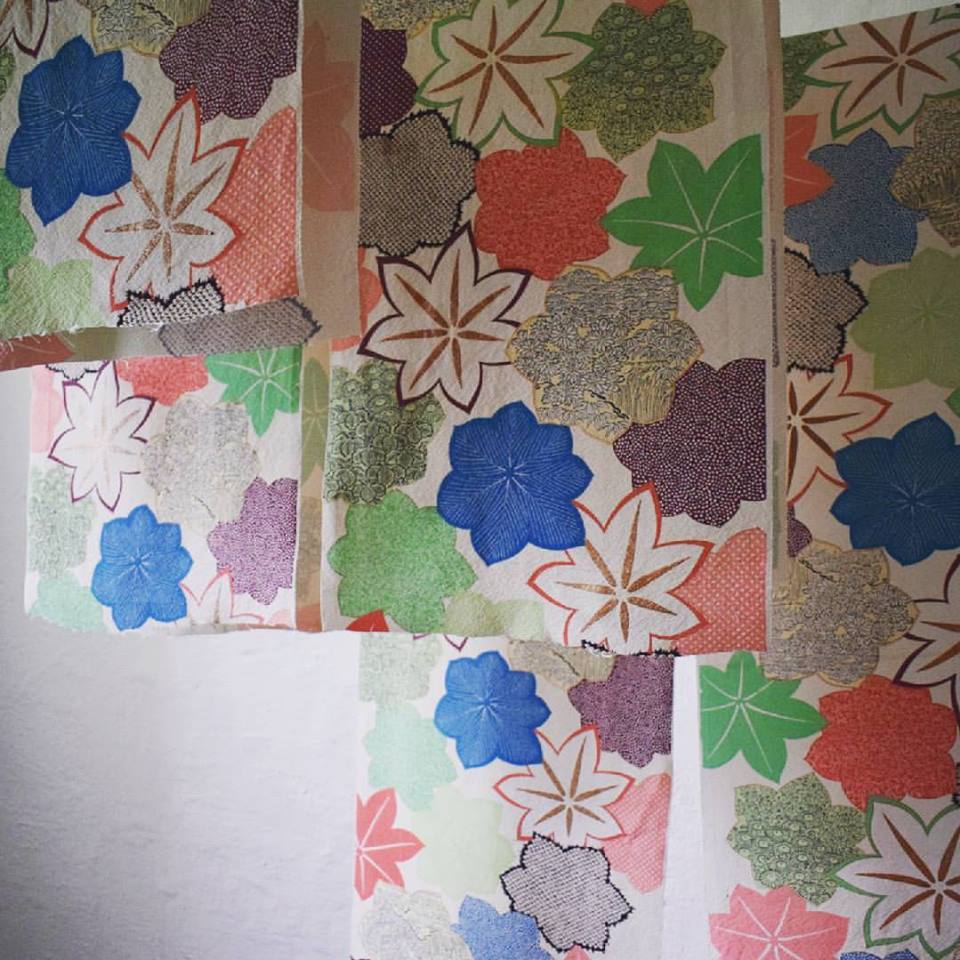 – Select a suitable kimono and check the quality
– Think about a design which can be best
– Take apart the kimono ( around 2 -3 hours.)
– Hand wash, dry and iron gently
– Cut accordingly and sew together
During the process I talk with kimono fabric.
This time, I decided to make a scarf.
To be continued!