Welcome to the ONOKIMONO web site!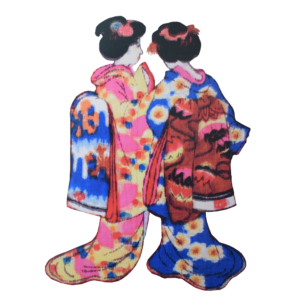 Our company provides beautiful, unique and quality kimono clothes for daily use.
It's so comfortable being wrapped in a kimono and feeling the hand-made textiles crafted from natural materials against your skin.
Kimono is a traditional Japanese garment and not least a textile canvas of personal taste.
Wearing a kimono catches people's attention and makes them interested in learning more about you.
However kimono is nowadays worn mostly on ceremonial occasions.
We are missing the opportunity to be with kimonos and many vintage kimonos are just sleeping hidden in the closets.
Our brand started to revive those kimonos, building on the past but offering a contemporary interpretation of a timeless classic.
It is a long process of handcraft from the original kimono to a modern everyday garment. This process is yet another chapter in the story of each kimono.
We are very happy to offer you an individual design, traditional background and environmentally friendly clothes made by vintage kimonos!
With warm regards,
the ONOKIMONO team
Based in Sweden, Gothenburg